Having been raised and educated  in mid-Wales, Ron Lang decided he wanted a career in engineering and at the age of sixteen  he travelled to Dartford in Kent to commence a five year engineering apprenticeship with J & E Hall Ltd.

Following completion of his apprenticeship he then joined the Merchant Navy (New Zealand Shipping company) as a refrigeration engineer.  Within two years he was appointed Chief Refrigeration Engineer.

After five years at sea Ron had a change of course and worked as a Commissioning Engineer at Supervents in Sidcup, which entailed travelling all over the country.  Following a brief spell at the BBC he then moved his family to Ashford where he took up a new position as a Chief Building Services Engineer with Charter Consolidated Services.  Charter Consolidated financed copper mining in Zambia and were building their new headquarters (Charter House) in Ashford.  Ron oversaw the complete installation of all the plant and services in this 9 storey three-winged landmark office premises during the construction stage and then stayed on to run the in-house maintenance department.

When Charter moved their headquarters back to London in 1985, Ron decided to set up his own company and Modus Airtech (Thermodynamics) Ltd was born, initially employing four of his staff from Charter House.  This proved to be very successful with the company expanding and employing more engineers as required. Today the company still continues to flourish with several of the original staff still happily with the company. Ron has since retired; however his son and daughter continue to oversee the day to day business activities.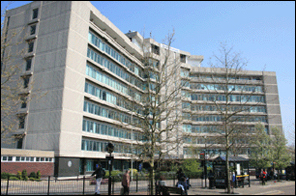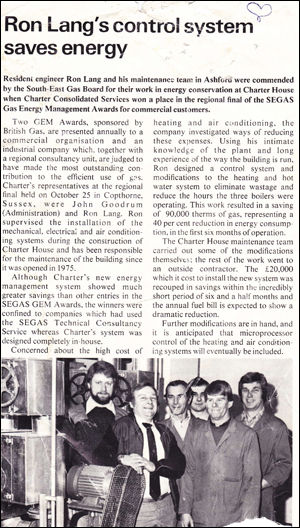 Please click the image above for a larger view.

Copyright © 2011 Modus Airtech (Thermodynamics) Ltd. All Rights Reserved
Incorporated 1985. Registered in England No. 1889768